Meet VEEPS All Access
Your ticket to a
show every night
A first-of-its-kind music subscription service, providing a way for music fans to access live music daily.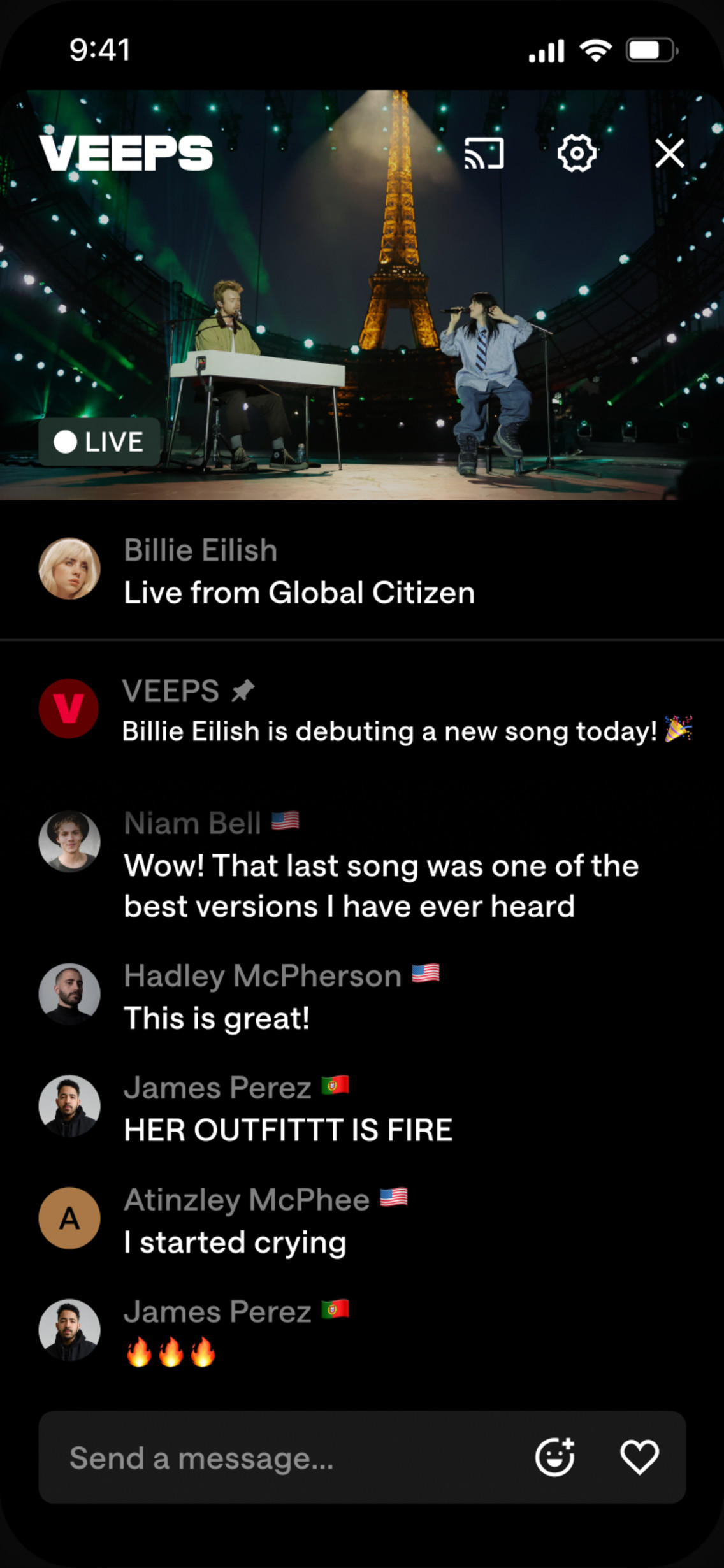 Your pass to every live show on VEEPS. With more than 500 shows per year, there's always something new.
Exclusive content only for
the biggest fans. EP 38: Brandon Boyd
Included with All Access
3,000+ hours of on-demand shows to watch whenever, wherever.
Choose your plan
See every live show and rewatch for longer
Enjoy 3,000 hours of on-demand shows
Unlock exclusive content from your favorite artists
Stream on your browser, Apple TV, Roku, iOS and Android
Front row is wherever you are. Start watching now.